Solution Manager 7.2 Upgrade Enables Focused Insights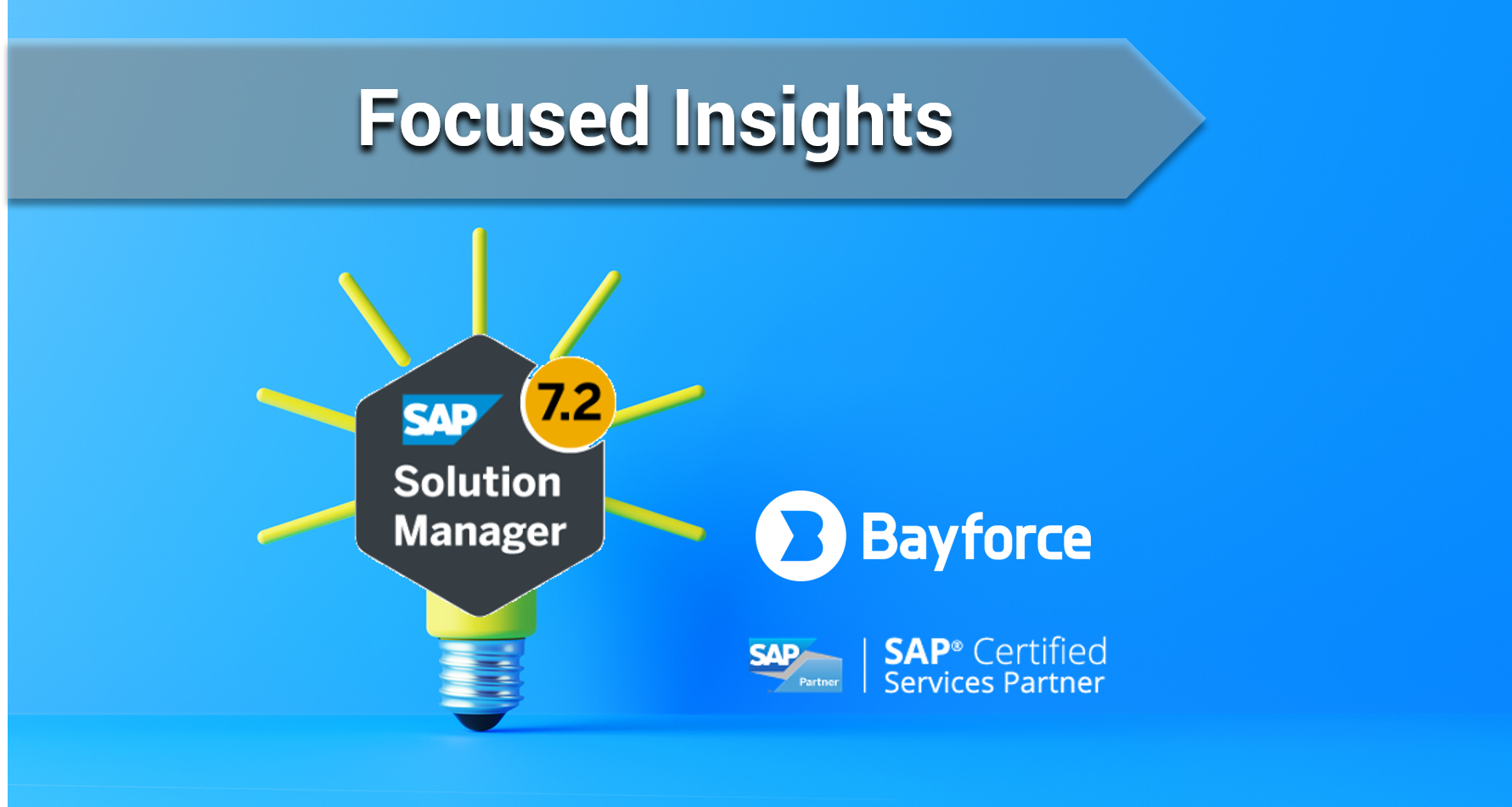 The deadline to transition to Solution Manger 7.2 is quickly approaching. This required upgrade must be completed in 2019 to ensure continuous connectivity to SAP's Support. The great news is the upgrade provides significant improvements throughout the entire life cycle of SAP solutions.
One of these improvements will be the availability of Focused Insights for SAP Solutions Manager. Focused Insights allow you to create and publish, without coding, synthetic web reports and dashboards that show the key indicators of your SAP landscape. Focused Insights puts a spotlight on IT operations as well as the complete lifecycle of the applications from blueprint to the maintenance and improvement process. This is aimed to benefit the IT department and those who communicate with the team.
Focused Insights for SAP Solution Manager provides ready-to-use template tailored to your IT organization's goals, including:
— Build custom-specific, easy-to-use dashboards in minutes
— Pre-packaged content with simplified configuration models, no programming needed
— Monitor 800+ best-practice KPIs, pre-selected for standard use cases
— Mix real-time or historic metrics from across all SAP Solution Manager use cases
— Ideal to build your Innovation Control Center and Operations Control Center Enable top-level, strategic, KPI-driven
Take a deeper dive and see all the product capabilities:
— Access and manipulate all SAP Solution Manager's metrics
— Design custom specialized views
— Mix up scenarios and data sources
— Build hierarchies and aggregated indicators
— Tackle large and complex landscapes
— Jump-in to integrated SAP Solution Manager expert tools
— Publish appealing user interfaces which improve efficiency
While the upgrade to Solution Manager 7.2 is mandatory for uninterrupted access to SAP support, these new features add significant value. Check out our previous blog post to read more about these included improvements, here.
If you haven't started your upgrade, time is running out. Let's talk about the timeline your organization needs for a successful upgrade.