Lighting Experience is Coming – How to Optimize Lightning Experience Transition Assistant for a Successful Move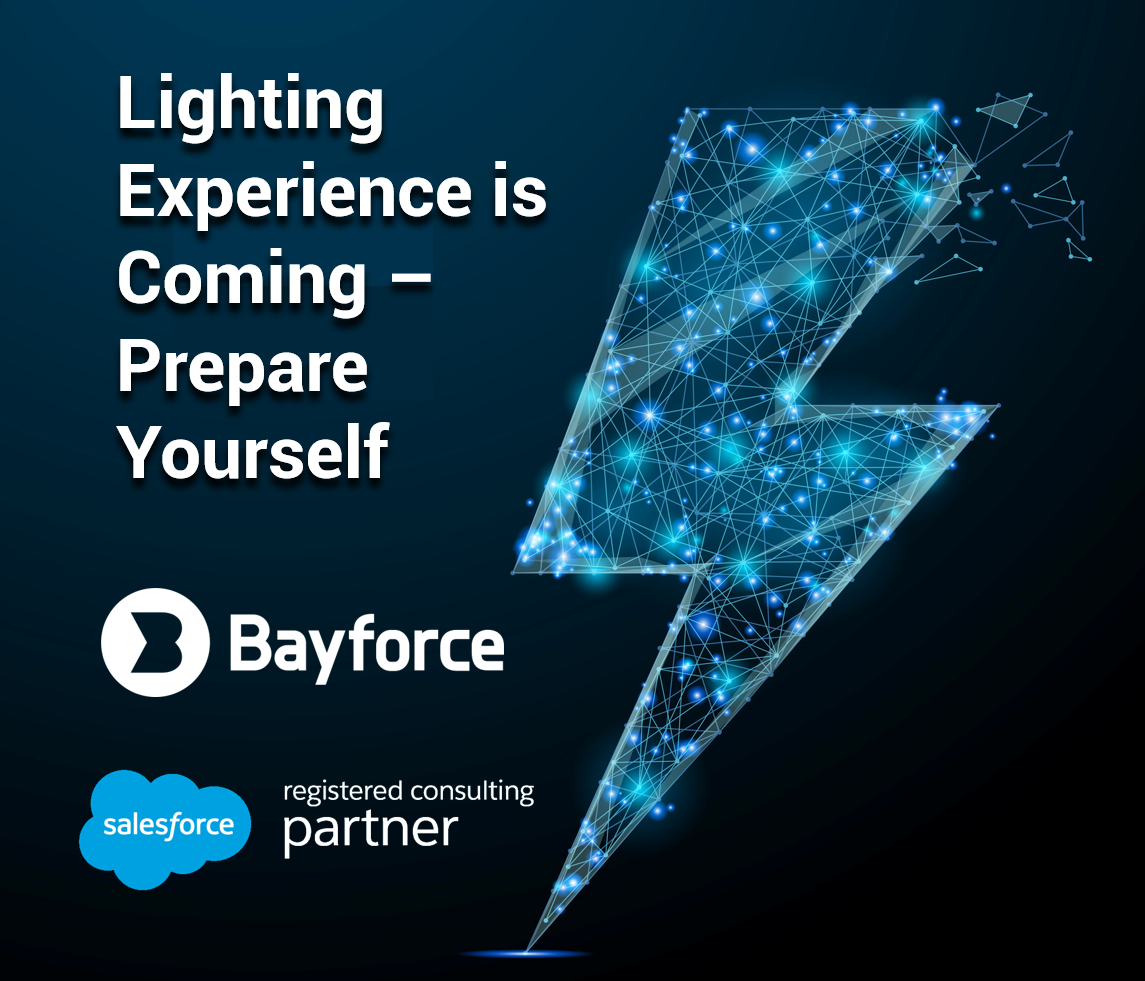 In the recently published Salesforce Summer '19 release notes, Salesforce reminds all users that in Winter '20, they will automatically launch the full version of Lighting Experience for all users.  It is important that organizations take the time now to prepare their institutions and users.
You may be asking yourself, why is this switch happening? With Lightning Experience, Salesforce empowers users to move faster, do more, and be more productive; the future of the Salesforce user experience and platform is Salesforce Lightning. Moving forward, all innovations will be in Lightning Experience. It is important that organizations take advantage of the lead time before Lightning Experience is turned on to understand how your org's features and customizations perform in the new interface and to prepare your users via change management.
It's time to put you in the driver's seat on the journey to the Lightning Experience. To help prepare for the change, Salesforce introduced the Lightning Experience Transition Assistant. The Transition Assistant is your central hub for all the recommended activities, tools, and resources for a successful transition and replaces the Lightning Experience Migration Assistant. The latest version of the Transition Assistant has streamlined navigation with new and reorganized steps.
In order to use the Transition Assistant, you must have the View Setup and Configuration and Customize Application user permissions. Additionally, My Domain must be deployed in your org to use some of the tools in the Transition Assistant.
For easier manageability, the Transition Assistant breaks up the process into three phases – Discover Phase, Roll Out Phase and Optimize Phase. Each phase walks you through the steps and tools that speed up the work.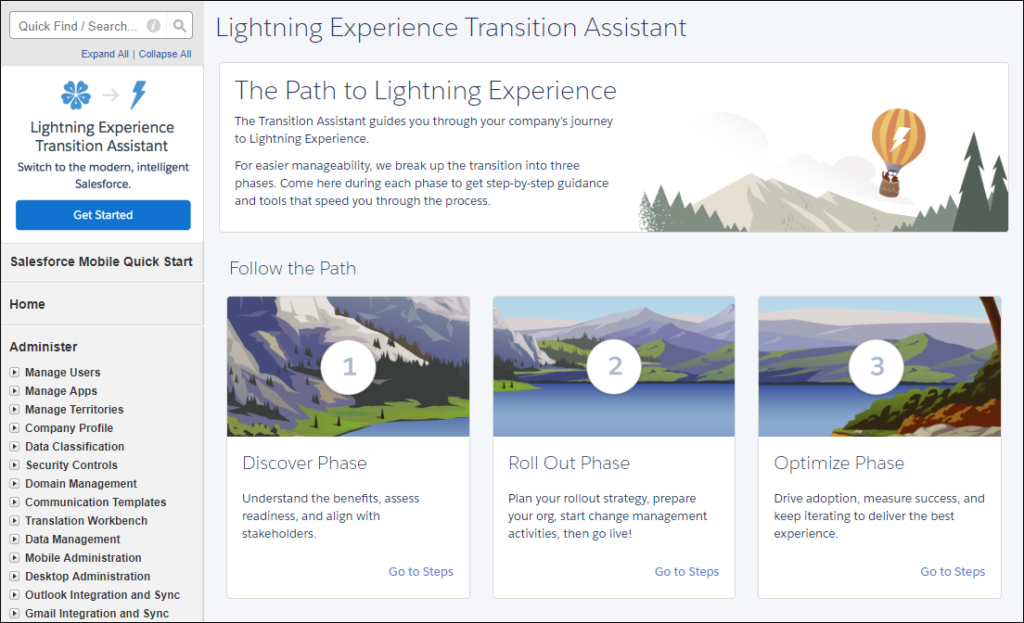 In each phase, activities are organized into a series of stages that keep things organized, help you monitor your progress, and inspire confidence that nothing important has been overlooked.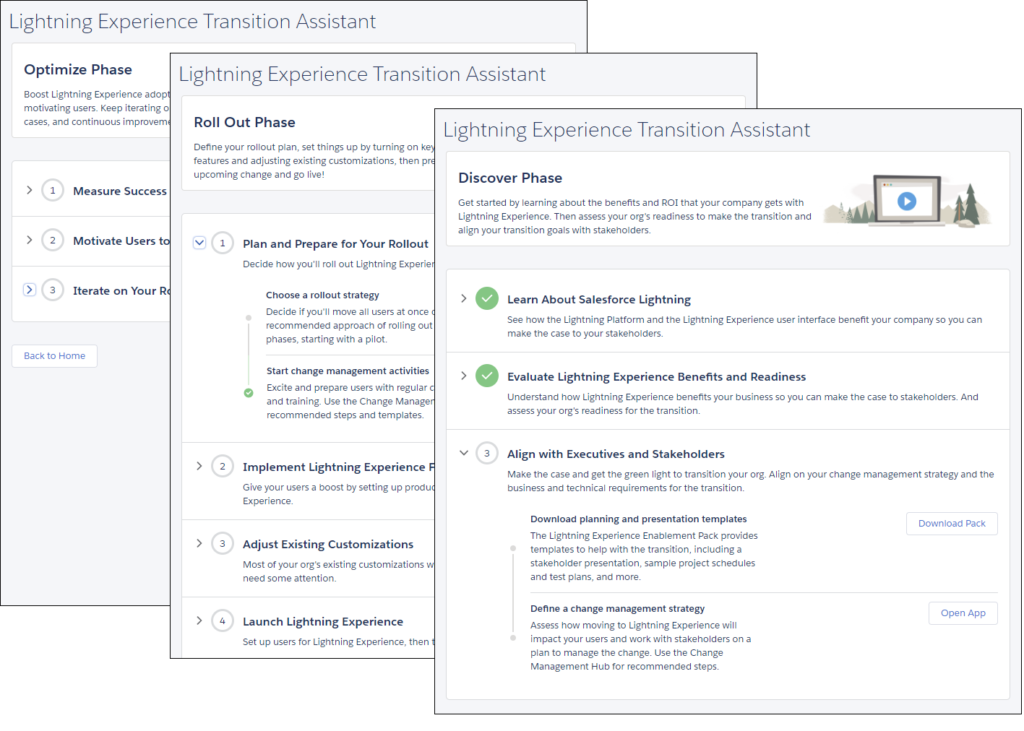 How: To access the Transition Assistant from Setup in Salesforce Classic, click Get Started in the Lightning Experience Transition Assistant tile. From Setup in Lightning Experience, click the Lightning Experience Transition Assistant link at the top of the menu.
With the Transition Assistant you are able to ride this transition wave smoothly and have the upper hand to choose your own schedule by turning on Lightning Experience for your users before this update is auto activated.
It is time to start taking advantage of the platform you are running your business on!
Engaging a reputable Salesforce partner to review your functionality, provide recommendations, and estimate the effort, is worth the expenditure. If you can realize an improvement in cost, time, usage, sales, and/or user adoption, it will be worth your time and money.

Bayforce is a Salesforce Partner with 7 years of successful project outcomes and referenceable customer relationships. For many organizations, we can provide a free assessment outlining "quick win" opportunities, including an estimate of time and costs.
Ready to take move your Salesforce experience forward? Reach out to us   at salesforcesuccess@bayforce.com.