SAP's AppHaus and Consumer Apps
By: Clare Plaisance Posted: March 13, 2012 Category:
SAP News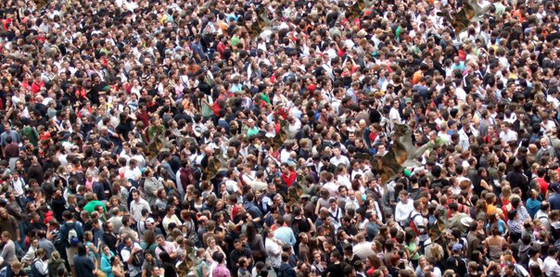 SAP.info recently published an article about SAP supporting startup companies, but did you know that SAP has launched a venture in the style of a startup within itself? While you may not have heard of the SAP AppHaus, you are more likely to be familiar with its recently released mobile app, Recalls Plus, which some have hailed as SAP's first consumer app. (They are a little late in their recognition. More on that below.)
The AppHaus is one component of SAP's strategy to reach 1 billion users by 2015. With the AppHaus initiative, SAP is reaching beyond direct users of enterprise software to the much larger pool of consumer users by creating cloud and mobile applications suitable for mass adoption.
SAP's Startup
The originators of the AppHaus wanted it to provide a different way of developing applications within SAP. Indeed, developing a mobile or cloud app for consumers is a very different proposition from developing complex, integrated business solutions designed to appeal to executives, which is SAP's modus operandi. Although SAP claims it "still has the heart and passion of a startup," it hardly resembles one in any other way as it will turn 40 this year, has offices in over 75 countries, employs over 50,000 persons, and announced revenues of €14.2 billion for 2011.
In contrast, many publishers of consumer mobile applications are quite small operations. At this time, the Apple iTunes store offers over 580,000 mobile apps for download, and those apps come from over 140,000 active publishers, and Google's Android Market has around 100,000 publishers and over 400,000 apps. Some of those publishers are large shops developing thousands of apps, but the average is a small team producing only a few apps.
In order to provide that different way of developing applications which would be suitable for creating consumer apps, the founders of the AppHaus decided it needed a lean and creative startup culture. To foster this type of culture, SAP sent the AppHaus outside the walls of the SAP Labs campus in Palo Alto to rented quarters in nearby Los Altos. SAP has also added an AppHaus team in India and is assembling a third in China.
The AppHaus teams bring apps from concept to release in very short cycles. Ben Boeser is proud of the original AppHaus team for rushing their very first application, Recall Genie, from idea to downloadable app in just 90 days.
Tracking Recalls from an iPhone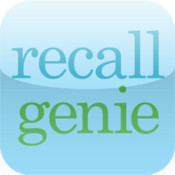 Recall Genie, released in June 2011 and the predecessor to Recalls Plus, was truly SAP's first consumer application. The target demographic for this application is not field agents, busy executives, or salespeople, but parents of small children in the USA. Recall Genie aggregates recall notices for children's products as well as food and drug recalls. The application allows users to select specific products that they would like to track so that parents can be alerted to recalls relevant to them rather than searching multiple sources for updated safety information.
Recall Genie was SAP's test to determine if the AppHaus initiative could deliver an application that would become widely adopted in the target market. Recall Genie proved to be successful enough for the AppHaus to develop version 2.0 of the application.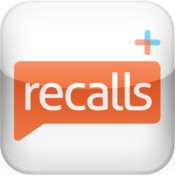 Recalls Plus, built and maintained by a small team of about 10 people, was released February 15 and has already gained much greater visibility than its predecessor. The new version contains features that make it easier to set up a personalized watch-list of products as well as the capability to track recalls based on food allergens. Recalls Plus is built on the SAP HANA Cloud platform, allowing for maximum speed in receiving recall information, and making it the first consumer app built on HANA. While Recall Genie is only available as an iOS app, Recalls Plus is available at the SAP Store, and as a Facebook app, as well as an iOS app.
Project ChariTra
Project ChariTra is another application built on the SAP HANA Cloud platform. It was developed by the SAP AppHaus team in India and like Recalls Plus, was designed to reach a large number of users. This time the target is not parents in the US, but volunteers and charitable organizations that need the aid of volunteers all over the world. ChariTra (short for Charity Transformation) is a cloud, or web-based application that allows anyone in the world with a valid email address to post a need for volunteers, or to pledge their time as volunteer in one of the posted charitable causes.
Business to Consumer
The SAP AppHaus is focused on developing applications that connect businesses with customers, filling unmet needs, and delivering a great user experience. In delivering apps to consumers, the SAP AppHaus serves SAP's customers' customers. According to Xiaquon Clever, SVP of HANA Applications, the aim is to give value to these customers' customers and thereby generate indirect value for SAP's customers. The vision is to eventually create applications that connect businesses and consumers more directly while giving value to both groups.
Look for more innovations coming from the AppHaus, as they are certainly doing something different within SAP.