SAP BusinessObjects Takes On Android
By: Clare Plaisance Posted: July 26, 2010 Category:
SAP News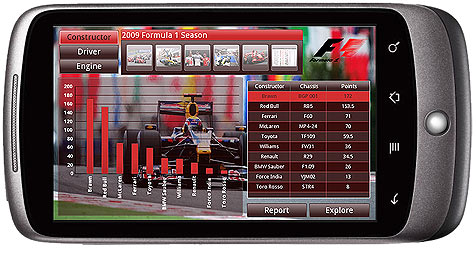 Those with Android smartphones can now join iPhone users in analyzing data while on the move. SAP.info shows you what you need to get started with Xcelsius, WebIntelligence, and SAP BusinessObjects Explorer.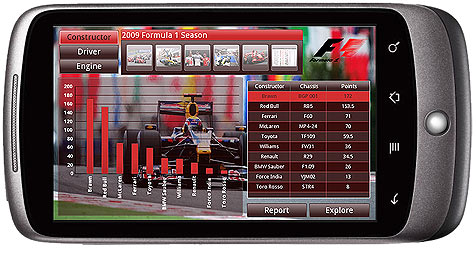 Since early 2010, users have been able to analyze business data on their iPhones with the SAP BusinessObjects Explorer app. Those with smartphones based on Google's Android operating system can now do the same with firmware 2.2 (codename: "Froyo"), which supports Adobe Flash content.
The supported version of Adobe Flash is the same on which the applications SAP BusinessObjects Dashboard Design (formerly known as Xcelsius) and SAP BusinessObjects Explorer rely. The advantage? Unlike on iPad and iPhone, Android smartphones require no additional software — users can access their data through a Web browser.
Right now, Android's firmware 2.2 is only available for Google's own cell phone, Nexus One. However, HTC, Motorola, Samsung, and other manufacturers have already announced their intention to provide the latest version on a number of their current models in the months ahead.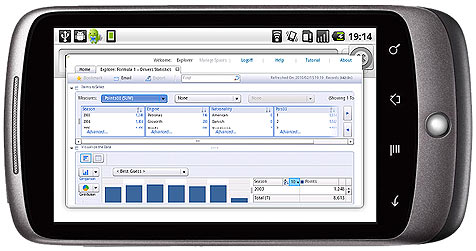 Those looking to release Xcelsius dashboards for Android devices should bear a number of factors in mind. First of all, it helps to adjust each dashboard to smartphones' native resolution; currently, most devices sport 480 x 800 displays. Extra-large buttons and fonts are also recommended to ensure that the dashboards are easy to use on small touchscreens.
On his business intelligence blog, SAP BusinessObjects expert Timo Elliott has made a test dashboard available for download. To try it out, simply open the .swf file in your Flash-enabled smartphone's browser or on any conventional computer. Elliott also provides a step-by-step guide to using SAP BusinessObjects applications on Android devices.
via SAP.info