Previously known as Project River and NetWeaver Neo, SAP's platform-as-a-service has received its official name, SAP NetWeaver Cloud, and is now available in a free 90-day trial version. SAP NetWeaver Cloud is SAP's very first platform-as-a-service, and is designed to complement SAP's software-as-a-service offerings, such as Sales OnDemand, as well as its on-premise software. SAP's NetWeaver Cloud service is still in beta, but we will likely see general availability later this summer.
Platform-as-a-Service
Customers who subscribe to a platform-as-a-service, or PaaS, purchase access to an environment for developing and deploying cloud applications, as well as the underlying infrastructure for the environment, including web servers and databases.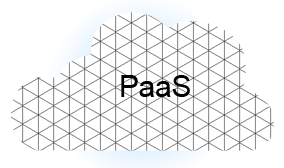 Gartner Analyst Yefim Natis predicts that platform-as-a-service offerings will become an important part of enterprise technology portfolios in the next three years, and foresees that PaaS will have a significant effect on technology innovation for many years to come.
SAP NetWeaver Cloud is SAP's contribution to the PaaS trend. In NetWeaver Cloud, SAP provides an environment for developing and deploying applications that is focused on extending the reach of SAP's existing suite of enterprise software. Developers using SAP NetWeaver Cloud can create applications that incorporate SAP and non-SAP data which, once deployed, will be available to any user with an internet connection and browser, including on-the-go employees using mobile devices.  Because of the flexibility of the platform and its openness to developers, expect SAP NetWeaver Cloud to become an increasingly important channel for innovative and specialized SAP-related applications.
NetWeaver Cloud Specs
So far, SAP NetWeaver Cloud resides on servers in a couple SAP-operated data centers in Europe. As customers make more demands on the service, SAP will add more data centers around the world.
SAP's proprietary databases will be available for use in NetWeaver Cloud. Disk-based SAP MaxDB was the first SAP database available for the persistence layer of NetWeaver Cloud. More recently, beta support for in-memory SAP HANA was added, and Sybase ASE should be available as the persistence layer in the future.
The web platform is built on the open-source frameworks Apache and Eclipse. Within the Eclipse-based development environment, programmers can use the Spring Framework to write applications that compile to the Java EE 6 Web Profile. Support for other frameworks that can compile to Java, such as Ruby on Rails, is forthcoming.
SAP NetWeaver Cloud is particularly suited to work with other SAP OnDemand services, since it can integrate directly with SAP's cloud applications hosted in SAP's data centers such as Sales OnDemand and Business ByDesign. SAP can also integrate with SuccessFactors or any other source that exposes data via web or REST based services.
For now, SAP NetWeaver Cloud can interface with on-premise SAP systems that are available via web or REST services, which can be done, for example, by using NetWeaver Gateway. Integration is also possible through the SAP Business Connector. There are plans to implement RFC connections so that NetWeaver Cloud can communicate with the ABAP backend of an on-premise SAP system.
The user interface framework for NetWeaver Cloud is the SAPUI5 kit, a freely available framework designed to provide a consistent look and feel across SAP cloud applications, and based on the open-source web language HTML5. SAPUI5 is still in beta, but a new release is scheduled to be bundled with the general release of NetWeaver Cloud.
SAP NetWeaver Cloud uses the SAP ID Service for single-sign-on authentication to access all of an organization's applications in the NetWeaver Cloud. The SAP ID Service should eventually support single-sign-on across SAP's cloud and on-premise applications.
For more detailed information on the technical specifications of NetWeaver Cloud as they are developing, refer to the Release Notes on the SAP Community Network.
Standards for Developers
Since it is a platform, SAP NetWeaver Cloud will only become successful if people design great applications for it. To this end, SAP has done a number of things to make it more attractive for developers to create applications for NetWeaver Cloud.
Open-source materials are always the easiest for developers to work with. Even though NetWeaver Cloud includes some proprietary tools, by building the platform on open-source tools such as Apache and Eclipse, and adopting the open standard HTML5 as the user interface engine, SAP has excluded some potential barriers for developers. The choice of Java, although a proprietary product, makes NetWeaver Cloud more accessible to the millions of Java developers.
At SAPPHIRE NOW in May, SAP announced that developer licenses for NetWeaver Cloud are now free. Paying for licenses would not have presented a barrier for large SAP partners, but SAP's granting free developer licenses makes it feasible for small groups to create applications for NetWeaver Cloud.
SAP is also tightly integrating NetWeaver Cloud with the SAP Store, which will make it easy for SAP customers to purchase and deploy apps to NetWeaver Cloud, and for SAP partners to profit from the applications they develop.
UPDATED 10/2/2012: Updated details about the databases available for NetWeaver Cloud per Matthias Steiner.