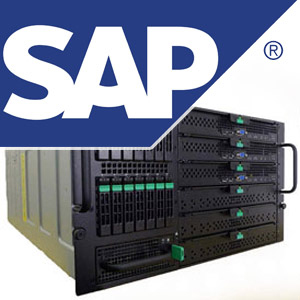 SAP's CIO, Oliver Bussmann, shared in a recent interview with Fran Foo of the Australian that SAP is preparing to deploy HANA, SAP's in-memory technology, as the database for its internal SAP ERP system.
Using a model called "SAP runs SAP", SAP Global IT implements SAP's software before shipping it to customers in order to provide timely feedback to the development teams and to boost customer confidence.
SAP HANA, which initially appeared as an analytics appliance, made its debut as an in-memory database in SAP's BW on HANA solution. SAP Global IT moved SAP's internal BW system to the HANA database in September 2011, a couple months before releasing it to a select few customers as part of its ramp-up program.
Bussmann predicted that HANA would replace the traditional databases currently used by SAP products in roughly five to ten years. In leading SAP Global IT's migration of SAP's current databases over to HANA, Bussmann will be taking a necessary step in making that prediction come true.
SAP HANA has delivered high speeds when applied to scenarios involving the analysis of static data, but using an in-memory database to support an enterprise transactional system represents uncharted territory. Bussmann admitted that he does not yet know how much the ERP database migration to HANA will cost, or how much additional effort it will require.
SAP's internal implementation of HANA as the database for its ERP system will be a significant test case for SAP customers who are considering an implementation of HANA for ERP. Based on this test case, customers will have the assurance that any major bugs have been resolved and will have proof that the database can sustain a global organization before implementing the HANA database to support their own critical applications.
Earlier this year, Vishal Sikka, SAP's CTO, said that the plan was for SAP to offer support for HANA as the database for ERP sometime in the fourth quarter of 2012. SAP seems to be holding steady to this ambitious timeline, as Oliver Bussmann said that SAP's internal implementation of the HANA database for ERP should be complete at the end of this year, or early next year.
Even though SAP is building its HANA portfolio quite rapidly, it may take a few years before most SAP customers can, or should, implement HANA for ERP. In a research report published last fall, technology research firm Gartner advised SAP customers to prepare for a migration of all SAP systems to HANA within the next three to five years. Ray Wang of Constellation research, predicts that HANA will not be a viable database for major SAP transactional systems until 2015 for several reasons, including time required to work out bugs and performance, and scarcity of administrators and consultants with HANA skills