SAP Now Offering Support for BPC on HANA
By: Clare Plaisance Posted: March 19, 2012 Category:
SAP News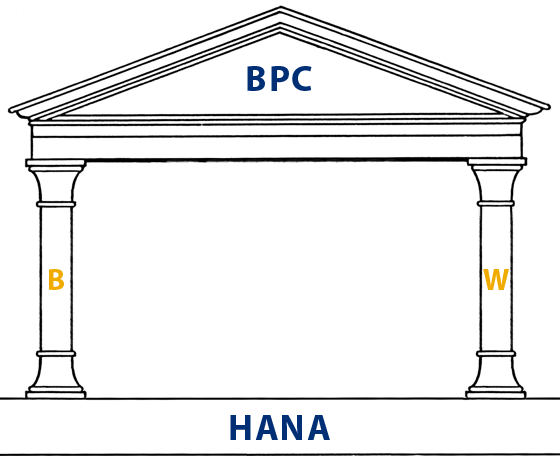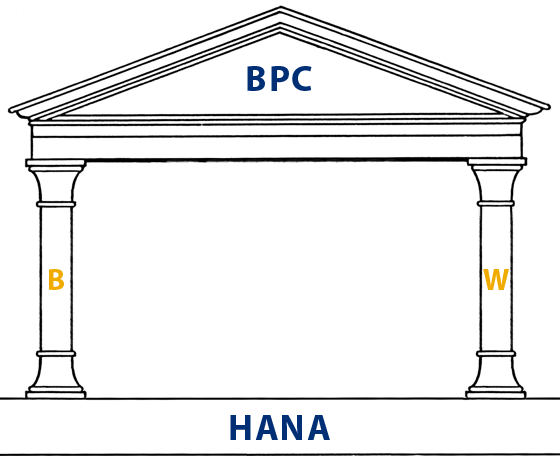 The much-anticipated SAP BPC on HANA solution has arrived sooner than expected. Originally targeted for the second quarter of 2012, BPC on HANA was officially launched by SAP at the Financials 2012 conference in Las Vegas this past Tuesday, March 13.
Many have looked forward to the release of BPC on HANA as it will provide a compelling use-case for HANA, the in-memory database, while the greater speed from running on HANA will make BPC, SAP's integrated business planning and consolidations application, more usable. Dave Williams, Senior Director of Enterprise Performance Management Solutions Marketing at SAP, said that companies can see performance improve 20x on HANA as compared to BPC run on traditional databases.
Solution Prerequisites
Support Pack 6 for SAP BPC 10 will enable existing BPC NetWeaver systems to run on top of HANA and should be generally available by the end of March. Of the two versions of SAP BPC 10, the Microsoft version (also known as the .NET version), and the NetWeaver version, only the NetWeaver version will be supported as it integrates with SAP BW, while the Microsoft version integrates with MS SQL. In the BPC HANA solution, the BPC application uses BW as its data source with HANA as the database.
On the front end, SAP's BPC HANA solution is an innovation which can be delivered with little disruption. Converting SAP BPC 10 NetWeaver from running on a traditional database to HANA will not involve any changes to the BPC application aside from the installation of Support Pack 6.
Most of the work required to enable the BPC on HANA solution is on the back end, even more so if a customer does not already have any other HANA solutions in place. Implementing BW on HANA is an essential prerequisite to running BPC on HANA. Daniel Rutschmann, Director of BW on HANA at SAP, gives a detailed account of what is required to implement BW on HANA at the Experience SAP HANA blog. Simply moving BPC on top of BW/HANA significantly lowers the time BPC takes to generate results compared to running it on a traditional database, but according to Jens Koerner, Senior Director leading the SAP Enterprise Performance Management Customer Solution Adoption team, the twentyfold increase in performance only comes when the infocubes are optimized for in-memory use and the reports are executed directly by the HANA TREX engine.
Business Benefits
Three chief business benefits have been predicted to proceed from the BPC on HANA solution: real-time planning, more detailed analysis, and better user adoption.
There have been problems in getting data quickly enough in BPC integrated with SAP BW on a traditional database, leading to long planning cycles and plans made based data that is not current. If a business is able to realize the speed improvements from BPC on HANA, it can shorten planning cycles and act on plans and data that are up-to-date. As John Appleby points out, real-time planning will allow organizations to react quickly to natural disasters or other unforeseen events.
The increased performance from migrating BPC to HANA should allow not only for up-to-date analysis, but also more detailed analysis of business data. With BPC on HANA it will be possible to analyze business trends on a very granular level, even down to the SKU, Appleby says. Increased performance should also allow for more time to do ad-hoc analysis or to test multiple hypothetical scenarios, which, as Jeff Kelly points out, is something which many organizations simply do not have time to do when it takes an extended period to close the books and run consolidation reports.
A common problem that businesses face in getting value from their business planning software is generating user adoption. Slow performance can lead users to become frustrated and use their own spreadsheets for planning purposes. The greater speeds afforded by the BPC on HANA solution should make the software easier to use, and thus more useful to the business.
SAP also demonstrated HANA-based BPC on the iPad at the Financials conference. This app should make it easier to get business planning information into the hands of busy executives and is planned to be available for download by May.
A Killer App?
SAP HANA is certainly a powerful force, but it needs clear use cases and applications to be adopted by and become useful to businesses. Some have predicted that the business benefits proceeding from a BPC application would make it a killer app for HANA. Will BPC on HANA drive adoption of SAP's in-memory database?
See a demonstration of BPC's speed on HANA in the video below.